Recent Articles
Immigration and America's high-tech industry: The jobs machine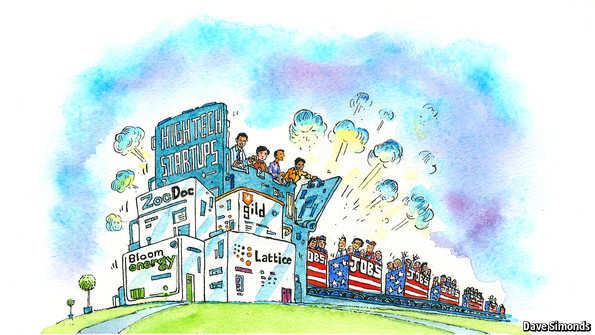 ON APRIL 19th Jack Markell, the governor of Delaware, is due to visit a new factory being built in his state by Bloom Energy, a start-up based in Silicon Valley. Bloom makes clean power-generation systems using a novel fuel-cell technology. It is investing over $40m in its facility in Newark and plans to hire hundreds of people. Some will be carworkers who lost their jobs in 2008 when Chrysler shuttered a factory that once stood on the same site. Gary Convis, Bloom's chief operations officer, says that the company has already hired over 100 former carworkers at its existing site in Silicon Valley. They used to work at a Toyota factory in the Bay Area, which closed in 2010.
K.R. Sridhar, Bloom's boss, says auto workers make good hires. His firm's products have some systems in them similar to ones found in car engines. Bloom is also hiring military veterans used to tinkering with motors. "We are creating the next generation of jobs for middle-class Americans," says Mr Sridhar, an immigrant from India who was an academic and an adviser to NASA before co-founding Bloom.
Like many other entrepreneurs who have come to America and gone on to found businesses, Bloom's boss is worried that the country's immigration policies are hurting its prospects. Other tech moguls are also concerned. Mark Zuckerberg, the boss of Facebook, and a bunch of other Silicon Valley types are planning to launch a well-funded political-advocacy group to lobby for more visas for skilled immigrants. Applications for this year's quota of 65,000 "H-1B" visas for such workers began on April 1st. In less than a week they were oversubscribed.
Congress is working to reform immigration laws. Tech folk hope it will open America's doors to the legions of brainy foreigners clamouring to come in. But the final reform may be less bold. Many voters believe that newcomers steal jobs from natives. Companies are doing little to refute this myth, despite ample evidence.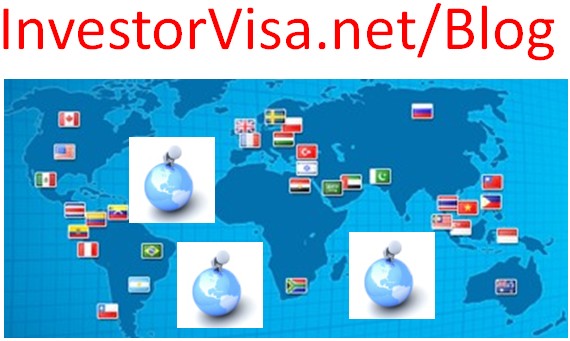 Immigration and America's high-tech industry: The jobs machine